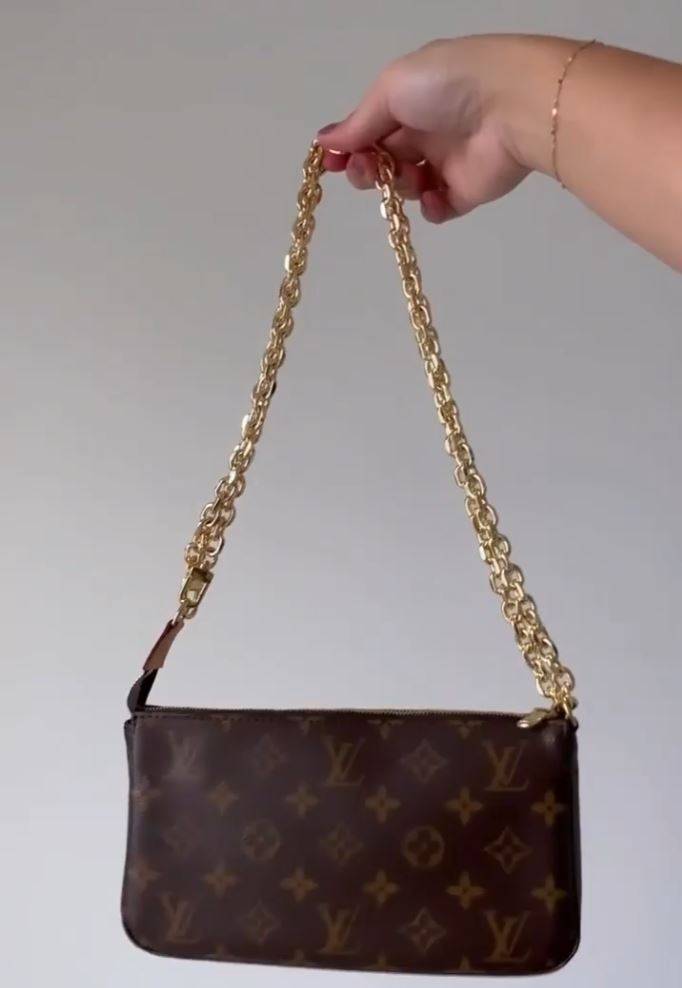 Street-stylers and luxury connoisseurs alike have been vocal about their ever-lasting love affair with the coveted Louis Vuitton Pochette. However, much like everything else in the fashion sphere, style is all about experimentation and thus, we've spotted the luxurious LV Pochette on the arm of several show-goers sans leather straps. Rumors have swirled that turning your favorite handbags, purses, and clutches into a practical crossbody and shoulder bags are the new it trend – all you need is a high polished quality shoulder bag chain and creativity.
Swapping your leather strap with a crossbody chain is pretty much self-explanatory, but what about turning that strap into a shoulder bag chain? The good thing about opting for premium chains with diamond-cut edges is the slew of styling possibilities.
Without further ado, here's our all-encompassing guide on how to double strap your Louis Vuitton Pochette Accessoires with a single crossbody chain.


Step-By-Step Guide To Double Strap Your Louis Vuitton Pochette Accessoires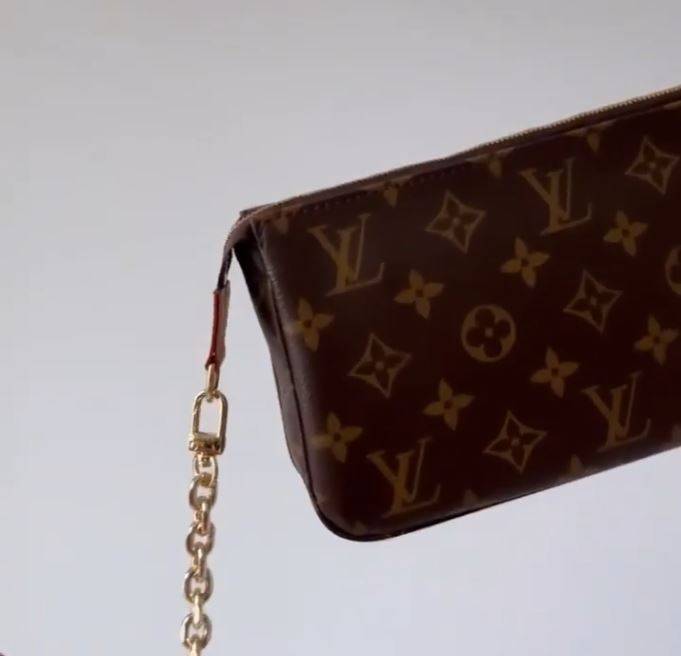 Grab your Purse Chain and fasten one clasp at end of your bag. Don't forget to choose the right cross body size for your height. If you're wondering on which size you can use to convert a crossbody strap to a double strap size than check out our size guide photo in this listing here.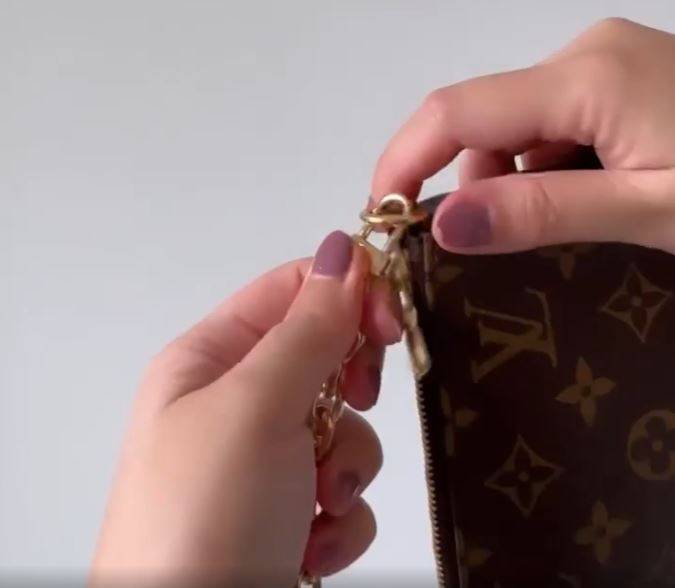 When one side is secured in place, feed the other end of the shoulder bag chain through the D Ring.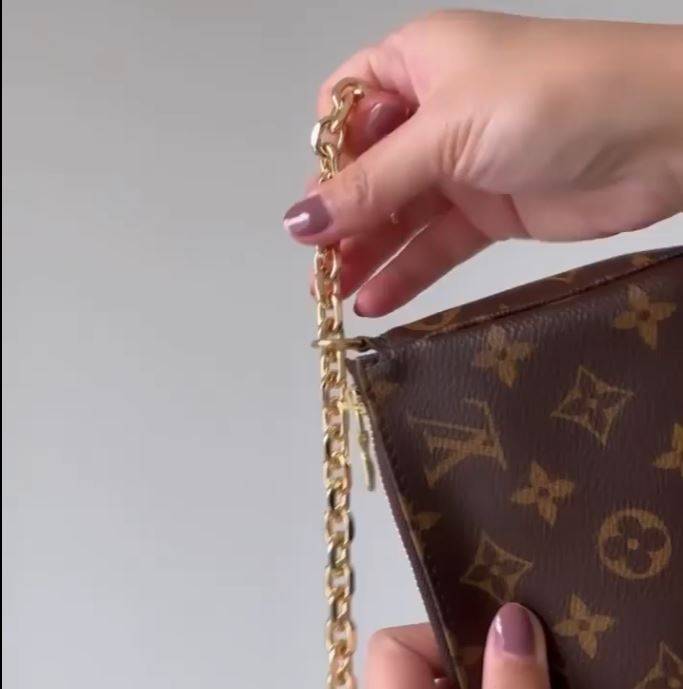 Pull the clasp that you've already fed through the D ring and fasten it to the opposite side.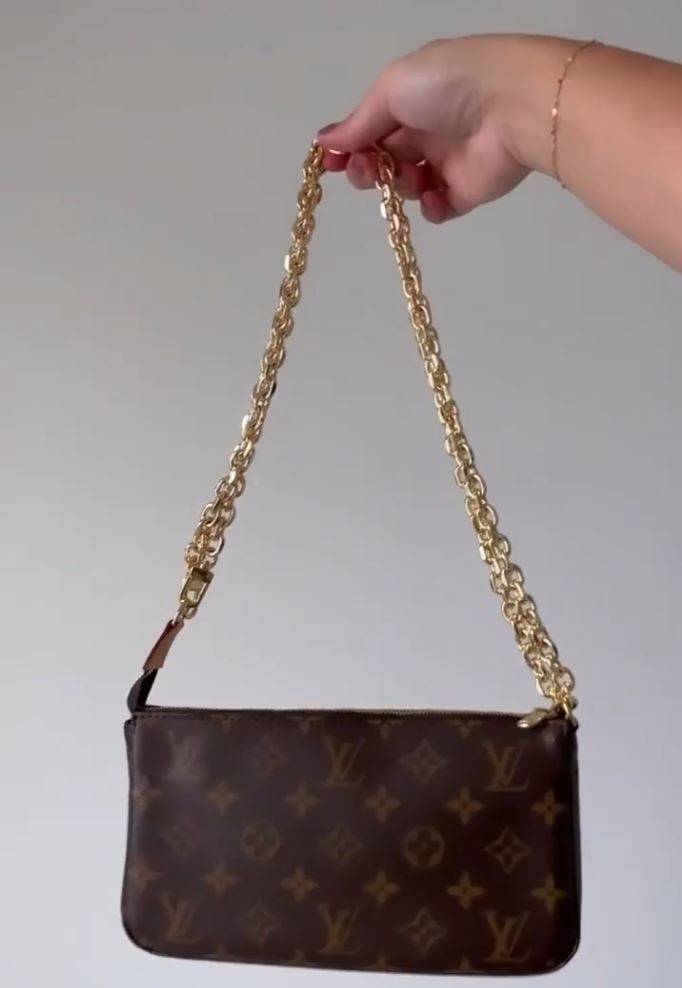 There you have it! Turning your crossbody chain into a Double Strap for Your Louis Vuitton Pochette Accessoires is a breeze. Here's the full reel from @aimedainty's Instagram who used our 9mm Rolo Chain.

Whether you've reached top bag fatigue or just want to spice up your look and add some extra oomph to your future sartorial experiments, you'll definitely be able to spot your next luxury bagmate with a quick glance at our strap collection at Next Fashion.

                ABOUT AUTHOR: Konstantina Antoniadou is a seasoned writer focused on "green" innovation and                         sustainable technologies in the fashion industry.