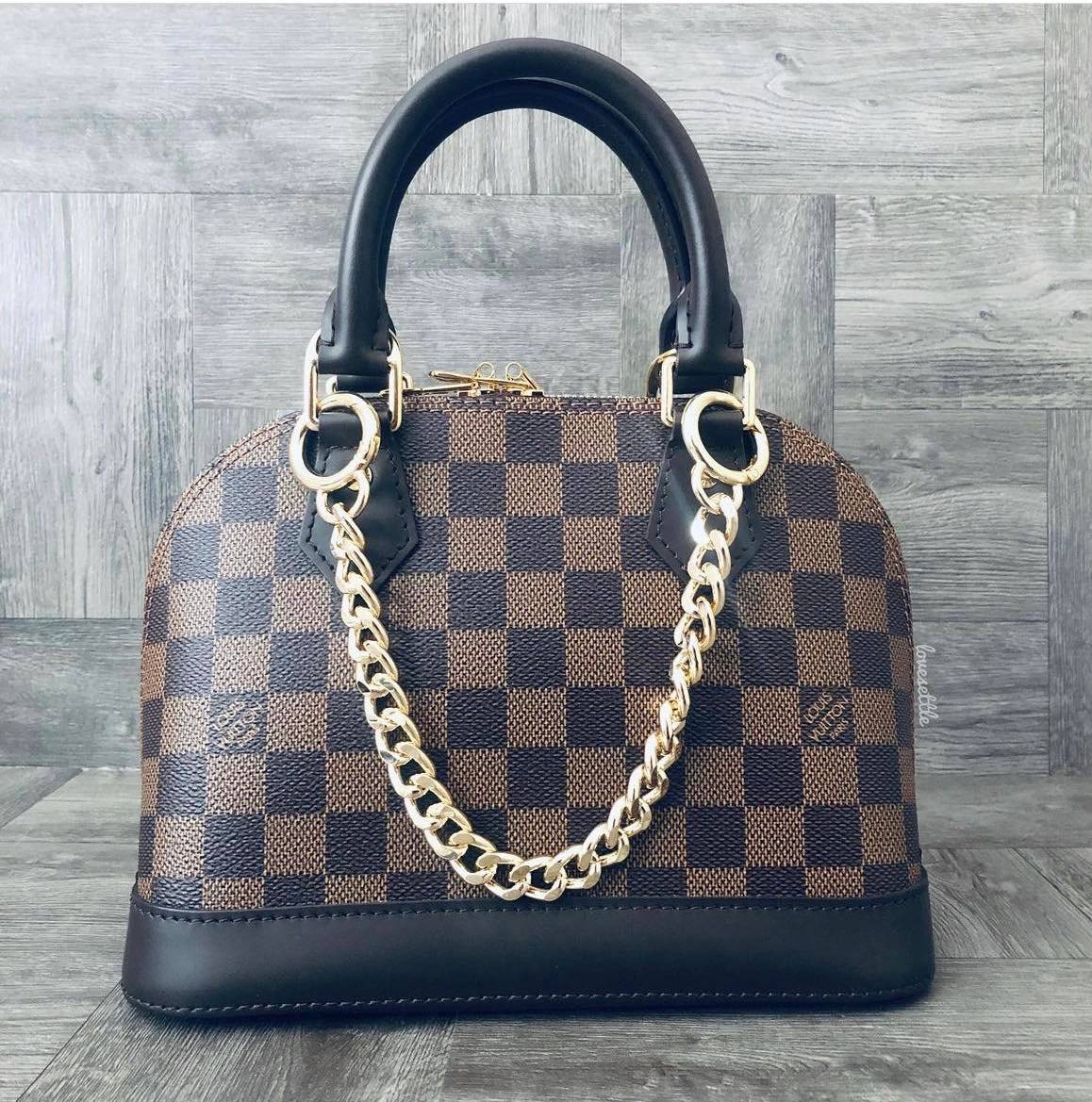 No matter If your style skews a bit more minimal or if you absolutely love vibrant and statement combinations, the Louis Vuitton Alma BB is one of the ultimate accessory to add a bit of elegant luxury to your wardrobe arsenal.


The Name Alma BB:
Named after the Alma Bridge in Paris, this instantly recognizable bag has proven its lasting power time and time again. In fact, rumour has it that the Alma BB was organically designed for Coco Chanel herself. One thing is certain, this silhouette is one of the most influential handbags worldwide dating back to the 1930s.


An Icon
Sure, the ALMA BB is certainly iconic, but 2022 requires us to indulge in some much-needed sartorial experimentation. The dual top handles made from cowhide vachetta leather and gold-tone hardware are gorgeous on their own but adding some additional metal elements will truly take it to a whole new level. Opt for our 9mm Curb Purse Chain to match the one displayed in the photo below to turn the Alma BB into a crossbody or shoulder strap and choose the length that suits your height.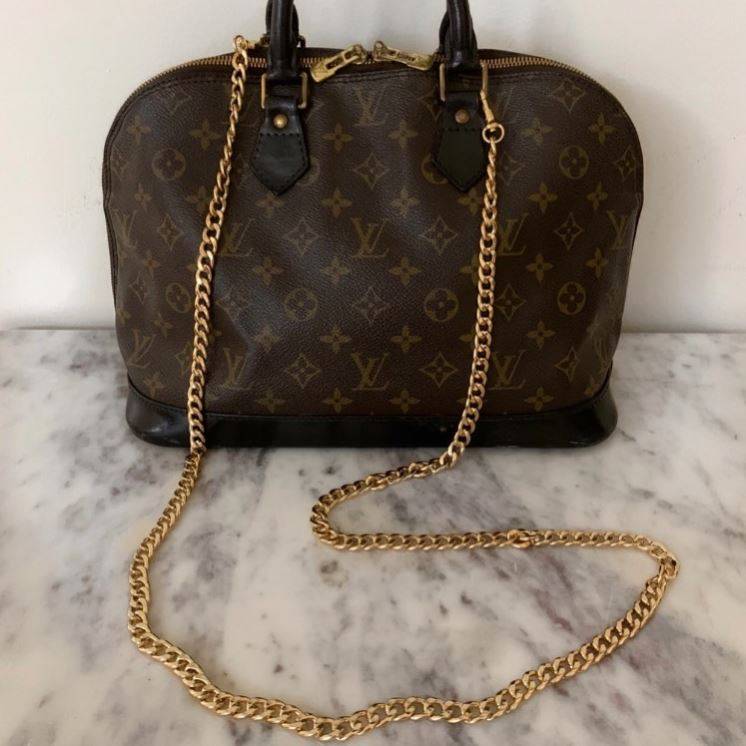 No matter if you decide to lavish it with a crossbody chain or shoulder bag strap, the ALMA BB is lauded for its fine craftsmanship and unmatchable aesthetic appeal. And to finish it, the new ALMA BB comes with a charming key bell and an accompanying padlock.





Aside from being able to carry all your much-needed essentials, this lightweight, durable, and convenient handbag will remain a classic option for years to come.
At the end of the day, only a handful of designer bags manage to stay at the forefront of the fashion sphere for nearly a century and that definitely speaks volumes about the ALMA's craftmanship, longevity and impeccable style.





                ABOUT AUTHOR: Konstantina Antoniadou is a seasoned writer focused on "green" innovation and                         sustainable technologies in the fashion industry.